FOURTH LOCATION: LAKEVIEW, NEW ORLEANS COMING SOON!
Login
Log in if you have an account
Dont have an account? Register
Behind The Seams
21 May 2019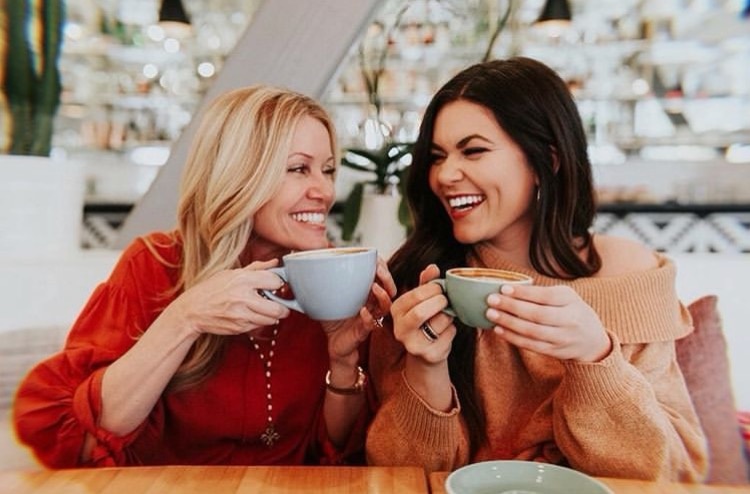 Ever since she was a little girl, my mother was intrigued by her grandmother, Anna Belle. She would sit and watch my great-grandmother patiently sew together elaborate outfits with impeccable detail. What I can gather about my great-grandmother through the stories told is that she was a strong-willed, well-dressed, no-nonsense, kind of lady and I'd give absolutely anything to spend a Sunday morning with her. As Reese Witherspoon says it, she was like whiskey in a teacup. Over many moments spent watching over the shoulder of Anna Belle, my mom inherited a love for fashion, an eye for design, and an unhealthy obsession with coffee. Although I unfortunately did not get to know my great-grandmother as the poised, classy, and fiery woman that she was, I do get the modern-day version. 

She's a mother, a wife, and a business woman who can somehow manage to shuffle an overly full plate with an incredible level of elegance and poise. She has a way of combining grit with grace and lightens every single room she walks into. She runs on café au lait's, Cheez-It's and five hours of sleep (on a good night!) She is the most unique, creative and hard-working woman I know. Best part? I am lucky enough to call her my mother and very best friend. And after working alongside my father in the insurance business for years, my mom finally decided to do the dang thing. What thing you may ask? Oh, open Morgan Claire of course! 

In 2010, my mom dove head first into her dream of having a clothing store. In that less than 800 square foot building, my mom brought her visions to life. She now had a place where she could let her passion run wild. But little did she know, that as the years passed by, I would now be the one watching over her shoulder and develop that same love for fashion, eye for design and unhealthy obsession with coffee. 



I truly feel like the luckiest girl in the world to have her as a mentor and business partner. And the most exciting part? Our journey in business together is just beginning! I look forward to the growing future of Morgan Claire and getting to do what I love next to the people I love (Including Zac and Dad who are the first ones there to help with the heavy lifting). As we turn the page and head into 2019, we are excited to grow, travel, learn, make memories, and have you all along for the ride. With that being said, here's to family, friends and a place that we hope feels just like grandmas living room on a Sunday morning. 

With love, 
Morgan